Why You Need to Charter a Bus for Your Group This Holiday Season
There's always a lot going on during the holiday season – church outings, school field trips, family reunions, and many other yearly get-togethers. When it comes to organizing travel plans, however, it can be tough to coordinate drivers and cars stress-free. Does getting your extended family, sports team, or youth group from point A to point B sound incredibly difficult? If so, a charter bus rental might be exactly what you need to ensure things run smoothly and efficiently.
Benefits of Hiring a Bus Charter for Holiday Travel
No matter the occasion, a charter bus rental will make it much easier for you to get everyone from place to place. Here are a few reasons why a charter service is the best option for you and your loved ones.
Stress Less When You Charter a Bus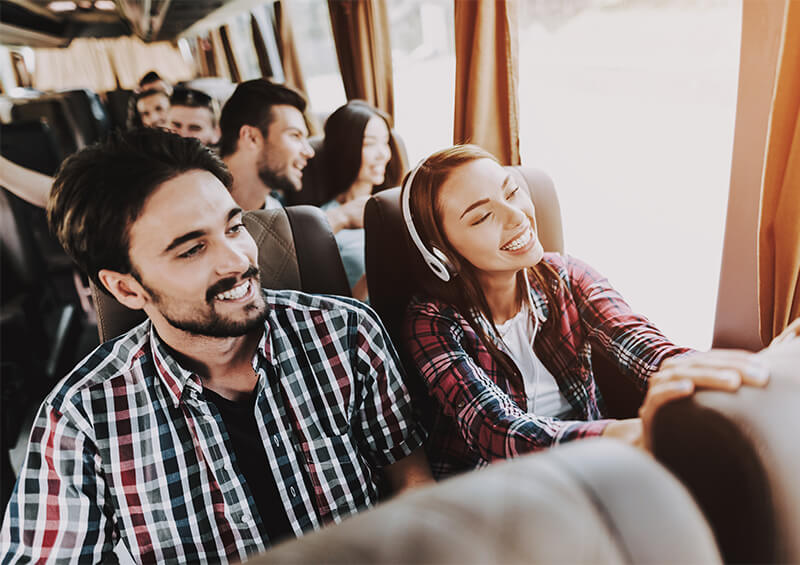 Whatever your reason is for needing to transport a large group of people, it will always seem stressful. For instance, you need to keep track of kids, keep a headcount to ensure no one gets left behind, and do your best to ensure everyone arrives at the same time. Moreover, this might get complicated if you have several groups taking multiple cars to the same destination. Whenever possible, keeping your group together is the best plan of action. Therefore, there is no simpler way to do that than to rent a charter bus.
Charter Bus Rental Is Cost-Effective for Big Groups
When you consider the price of multiple car rentals – or at least filling the tanks of your own cars, any travel gets expensive quickly. Luckily, in reality, large groups can travel relatively inexpensive with charter bus rentals. It may surprise you, but when broken down to cost-per-person, it surely is an inexpensive way to travel.
In fact, the average cost of a 5-hour trip is $600 – $925. If you break that down between 50 people, it will only cost $12 – $19 per person to cover that cost. For a large group of people, the convenience of arriving all at once and not having to stress about traffic is certainly an advantage that's often worth that price.
Also, if you're traveling further away or intend to use the bus for multiple days, you could be looking at $1,300 – $1,700. While that is significantly higher per person at $26 – $34 per person, it also covers multiple days for that low price.
Charter Options for Holiday Travel
Chesapeake Charter offers three transportation options that you can choose from depending on the size of your group. Below you will find all the information you need to select the right vehicle:
56 Passenger Motorcoach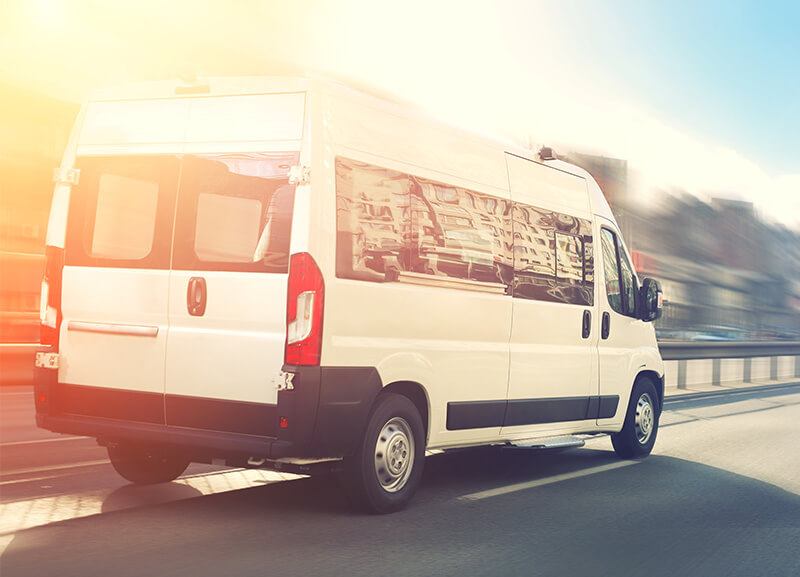 Up to 56 passengers
Uniformed, friendly drivers
Plush reclining seats with footrests
Video equipment
Restroom facilities
Overhead storage and luggage bays
Power outlets, HDMI ports and USB ports available by request
44 Passenger School Buses
Up to 44 passengers
Professional, friendly drivers
Clean seating
AM/FM Radio
Perfect for field trips
Mini Motorcoaches
Up to 14 passengers
Mercedes-Benz – ride in style!
Optimal for smaller groups
Perfect for bachelor/bachelorette parties and birthday parties
Great for holiday parties for church or community groups
Relax and Let Chesapeake Charter Drive
Charter bus rental rates will vary by company, but Chesapeake Charter is proud to provide great coaches with certified drivers at a reasonable price. We offer services for sightseeing, weddings, field trips, and more. Get a quote from us online. Or, give us a call at 1-800-304-3001.