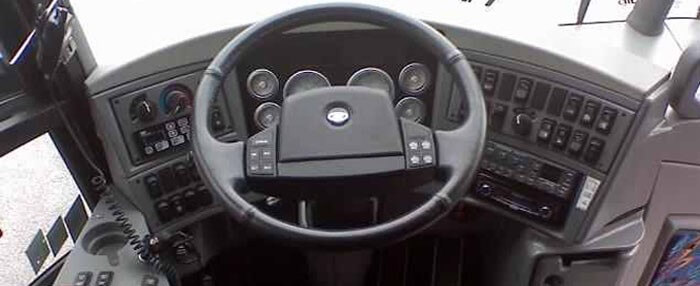 Chesapeake Charter is currently seeking drivers. Our quality of service is largely due to the professionalism of our drivers. The following are the minimum requirements of all applicants:
Maryland Class A or B CDL (with Passenger "P" and School Bus "S" Endorsements (training available at no cost to you)
If you do not have a CDL, we will provide training
You will need to get a current medical certificate and a pre-employment / random drug and alcohol testing at no cost to you
Successful completion of Certification Class
Great Attitude – A MUST
You may call our office for an application appointment, or visit our office during normal office hours which are Monday-Friday 9:00 am to 5:00 pm.
Thanks for such great service! Our driver, John was fantastic. We all felt so safe with him at the wheel!" – B. Moran, Severn School
Your drivers were FANTASTIC! Thank you SO much!"– L. Kelly, Bride
The drivers were awesome."– Wedding Savvy, Annapolis
Wedding Transportation
School Field Trips
Church Outings
Shuttle Services
DC Tours
Atlantic City
All Events & Occasions
We need Experienced Diesel Technicians!
We are looking for experienced diesel technicians to join our team!
Responsibilities
We specialize in repairs to our own fleet of buses, motor coaches and some heavy equipment. Repairs for this position include, but are not limited to:
Preventative maintenance
Diagnostics
Engines
Tires
Tune-ups
Brakes
Heat/AC
Suspensions
Electrical
Qualifications
We have openings for all levels of Diesel Technicians, all levels are encouraged to apply. Successful candidates for the Diesel Technician position will have:
5+ years of experience as a Diesel Technician
ASE/Manufacturer certifications preferred
Diagnostic ability
Ability to be a self starter
Troubleshooting skills
Commitment to quality
Team player
Good communicator
Valid driver's license
Benefits
Competitive pay
Health, Dental & Vision Insurance
Simple IRA with Match
Paid Vacation
Paid Holidays
Provided Trainings
Uniforms Provided
If this sounds like you, we would enjoy bringing you in for a tour of the facility. At that time, we would be happy to answer any additional questions. Thank you for your time and consideration.