How to Save on Business Trip Expenses
When it comes to corporate travel, there are three major expenses: lodging, meals, and transportation. Because all three are essential, it can be tricky trying to cut costs. So, what should you do? Here are 6 tips on how to reduce business trip expenses.  
1. Look for Group Rates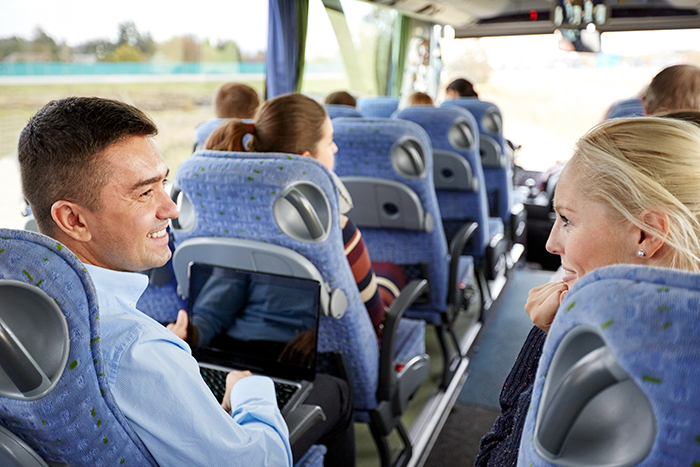 This one doesn't apply if you only have one or two people traveling. But, if a large group is traveling to attend a conference, for example, always check for group rates. Some hotels and restaurants offer discounts for corporate travel or just groups in general. Do your research ahead of time to find places that offer deals.
2. Travel Together
Again, if more than one person is traveling, make sure they travel together. Trying to coordinate separate travel schedules can get stressful and confusing. It can also get expensive. If people are traveling at different times, you'll need to secure two sets of transportation. You'll also need to give them each a food budget. Keep them together and you can likely save on most business trip expenses.
3. Timing is Everything (When Snagging a Deal)
Most business trips are planned in advance. As soon as you know your company will be traveling, keep your eye out for deals on travel and hotel rooms. Transportation prices fluctuate all the time. Sometimes you might be able to snag a good deal on a hotel, too. Unfortunately, if you wait until the last minute to make reservations, you might get stuck paying full price.
4. Eat In When Possible
It's normal for travelers to get take-out or eat at restaurants. But, these expenses can quickly add up. Conserve the food budget by having people purchase groceries once they arrive. Food from a grocery store will almost always be cheaper.
5. Keep Expenses Business Only
With corporate travel, it's tempting to get out and explore a little. This is especially true if you're visiting a new or exotic place. While some R&R is good, it doesn't have to come out of your company's pocket. If employees go shopping or sightseeing, make it a policy that this has to come out of their personal budget. You can also select a hotel that has nice amenities, such as a pool or sauna, to minimize spending. Not to mention, many hotels offer free complimentary breakfasts, which is another way to cut down on the food budget. 
6. Take a Bus
This one is similar to tip #2, but always have travelers carpool. But, what if there's a large group of 10 people or more? Simply charter a bus. Chesapeake Charter, Inc. accommodates a variety of group sizes, ranging from 14 to 56. Riding on a bus gives everyone a chance to sit back, relax and review meeting notes. There's also plenty of room to store luggage. Additionally, we always practice top safety standards and always get you there on time.
Book a motorcoach from Chesapeake Charter, Inc. before your next corporate trip. Our buses feature comfortable accommodations, complete with climate control and modern technology. Request a quote online to save on business trip expenses and plan a smooth, worry-free event.